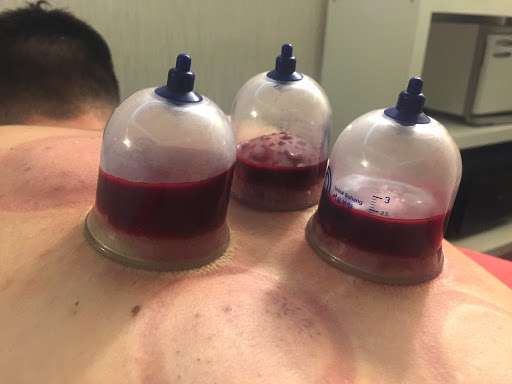 Al Hijama Cupping Overview
Mohammed Cupping or Al Hijama is a known medical treatment in Islam. Its name came from the root word Al-haj, which literally means "sucking."Al-Hajjama is the name that is used to refer to the person performing this treatment, while Hijjama is what the profession is called. According to the Quran, the best days to perform al hijama is during the 17th, 19th and 21st of the Islamic lunar month. These days are Monday, Tuesday and Thursday.
Hijjama holds a special place in Islam culture due to its use by the Prophet Muhammad. Muhammad said, "Indeed the best of remedies you have is Hijama, and if there was something excellent to be used as a remedy then it is Hijama." The Prophet Muhammad is also said to have used cupping therapy for his own ailments such as headaches, sprained ankle, detoxification, and hip pain.
Some say that the benefits of al hijama are limitless. It helps treat diseases from a simple cough and colds to infectious diseases and cancer. Some of the common conditions treated by al hijama include, but are not limited to, constipation, diarrhea, back pain, headaches, obesity, fatigue, asthma, hypertension, gout, arthritis, rheumatic diseases and others.
Medical Studies
There have been studies that show the efficiency of cupping. In one study, 70 patients who were suffering from headaches were studied and the results showed that after wet cupping treatment, their headache pain reduced by 60 percent. The patients also showed an equivalent of 12.6 days of headache reduction per month. The study lasted for 3 months. The following tests were used as baseline: severity of headache, frequency of headache per month and the use of al hijama as treatment. Another study conducted in Iran showed that traditional wet cupping is safe and can treat patients with lower back pain.
Hijama and Cancer
Al hijama is also used for cancer patients, although there is no study that proves it to be a cure for cancer. However, cupping is said to undo the damages caused by conventional cancer treatments. Al hijama is not yet used as a cure to cancer, but as a supplementary treatment to patients to lessen the pain, detox, and helps them recover faster. It is known that during chemotherapy, the patient suffers from a weak immune system. The use of al hijama cupping as a supplementary treatment helps the patient strengthen their immune system to deal with further attack from cancer cells.
Other Ailments and Diseases
Cupping or al hijama is also known for treating chest and heart diseases. As early as the 1940's, there are textbooks that claim al hijama is an effective way to treat pneumonia. It has also been written that cupping is an efficient way to treat hypertension.
Apart from treating diseases, al hijama is also good for stress, fatigue, depression and anxiety treatment. It is also said that cupping is known to balance the hormones. Hormonal imbalance may lead to anxiety and depression. Al hijama has an effect on the patient that is similar to massage. After the treatment, patients are expected to be relieved and more relaxed.
Varicose veins can also be treated with al hijama. Although cupping cannot be directly applied to the main varicose veins, it removed not flowing blood from the capillaries. Hence, reducing, if not at all eliminating the varicose veins.