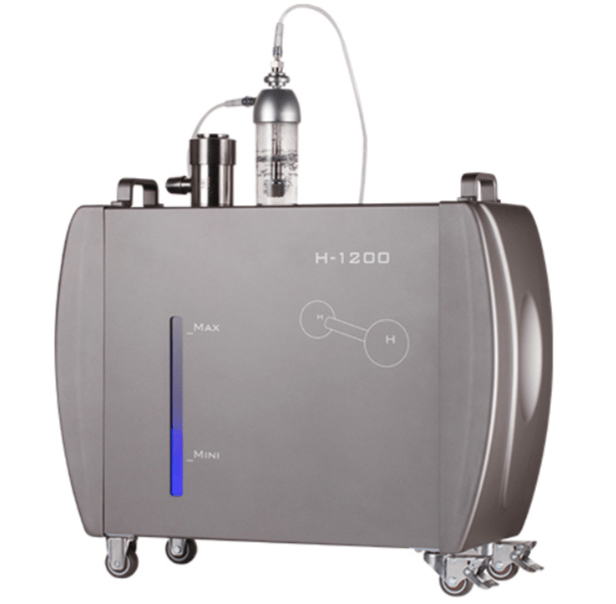 A respiratory medical device developed by Asclepius Meditec for combatting coronavirus (Covid-19) has been featured in a study.
The hydrogen-oxygen generator with nebulizer has been used to alleviate the symptoms of Covid-19 pneumonia.
Asclepius Meditec explained that by inhaling the hydrogen-oxygen mixed gas, it can reduce disease severity and dyspnoea in patients with Covid-19 and shorten their length of hospitalisation.
In the first half of 2020, the medical experts at First Affiliated Hospital of Guangzhou Medical University worked alongside researchers from 11 hospitals across China to collect pathological data from hospitals and conduct a real-world study on the therapeutic effects of inhaling hydrogen-oxygen mixed gas in patients with Covid-19 pneumonia.
The study, Hydrogen-Oxygen Inhalation for Treatment of Covid-19, reports that after inhaling three to six litres of hydrogen-oxygen mixed gas for several hours, almost all patients reported smooth breathing, ameliorated cough and improved polypnea.
After receiving the treatment for one to two days, patients reported eased chest pain and tightness, demonstrated improved physical health indicators and spent a significantly shorter average length of time in hospital than patients who did not inhale the hydrogen-oxygen mixed gas.
Founded in 2011, Shanghai Asclepius Meditec is the first company globally to launch clinical research on hydrogen-oxygen medicine.
The hydrogen-oxygen geneator with nebulizer has received the National Innovative Class III medical device certificate by NMPA (Chinese National Medical Products Administration) in 2020, marking another milestone in the history of hydrogen-oxygen medicine.
Now, the device has passed compliance tests for medical devices in the EU, including safety, electromagnetic compatibility, biocompatibility, etc. It is expected to be certificated CE Mark soon.
Meanwhile, Asclepius Meditec said the device is requesting FDA Emergency Use Authorisation (EUA).