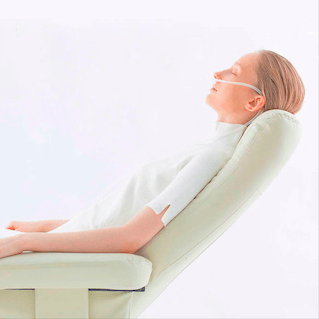 Quality Care You Can Trust
Holistic Buddha Clinic is India's 1st dedicated Molecular Hydrogen Inhalation Therapy Center in Mumbai.  We offer proactive, quality healthcare in a safe and comfortable environment. At Holistic Buddha Clinic, your health is our number one priority, and we make sure to meet all your needs in a timely manner.
Recently, Some hospital's in Korea, United States, Spain & China have started their research on the MOLECULAR HYDROGEN therapy on preventing the cytokine storm & the lung damage caused by COVID-19 .You can safely inhale molecure hydrogen & increase your IMMUNITY The longer you do hydrogen inhalation, the more change in body that you can acknowledge, and the effect doubles and triples. After COVID-19 pandemic IMMUNITY is Individual's competitive edge. 
TOP 10 BENEFIT'S of MOLECULAR HYDROGEN INHALATION THERAPY
1) HYDRATES all BODY CELLS. 
2) Reverses and slows down AGING 
3) Anti-INFLAMMATORY/anti-PAIN 
4) Anti-OBESITY and anti-DIABETES 
5) Improves MUSCLE & JOINT function 
6) Aids in lowering the BAD CHOLESTEROL 
7) Boosts, Protects and Regulates the IMMUNE system 
8) Helps eliminate HEADACHES and chronic MIGRAINES 
9) Improves CELLULAR function and health of every single ORGAN in our body 
10) Used for CANCER adjacent treatment erasing the harmful radiation side effects